Phone: +49 (0) 30 36748310 Berlin Office
Hall pitches for motorhomes, Caravan and vintage in Germany & South of France
easily find shelters & book uncomplicated
About us
You are looking for a dry, secure covered parking for your RV? We the WOMOFLEX GmbH, headquartered in Berlin, are your reliable partner for the rental of a dry, secure storage space. Whether motorhome or Greater camper. Here you will find the correct pitch.
Our range
You like to see the very great freedom? The RV makes it possible. However arises after each holiday the same question, namely: where should the camper are parked?
Shelters dry and safe
Parking on street is dangerous. There it is exposed to the weather all year round. There is a justified fear, done that theft and vandalism. As a result,: high depreciation. In our halls your mobile home is safe and secure.
Service
Upon request we offer service for your vehicle as well as an app- up and return service to railway station. For this purpose, prior consultation is required. Phone: +49 (0) 30 36748310
Costs
Whether motorhome or Greater camper, You pay us only the actually used space. The rate for your carport is calculated according to the size of your motorhome. We are happy to work with you to calculate your monthly rent.
Safety
You have the security of a reputable partner. The contract is concluded via the covered parking for your RV is carried out with our German society.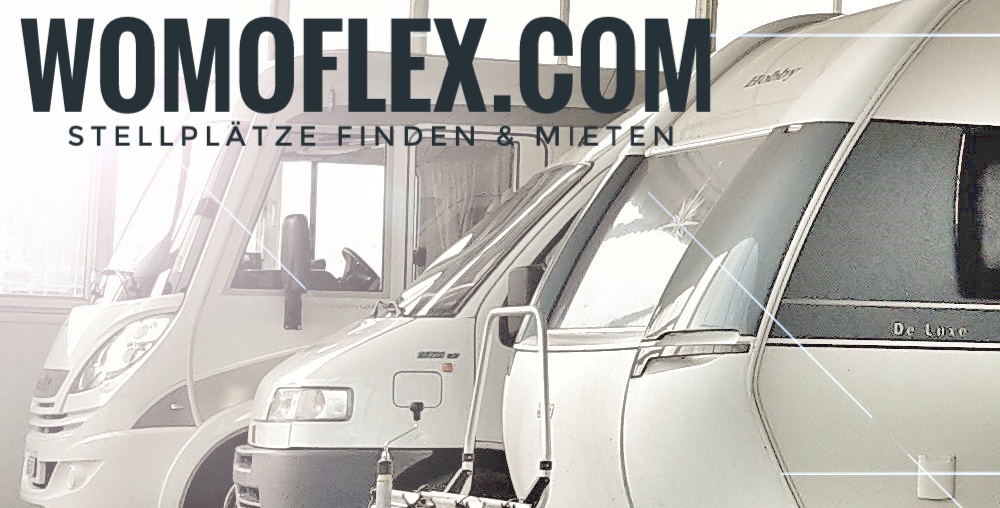 Contact us
You want to know about the Womoflex GmbH more? You want to contact us, For more information about our offers information or just give us feedback? We look forward!
click here