Barbentane – Provence-Alpes-Côte d'Azur
1100

Jahre Geschichte mit dem Wohnmobil erleben
Southwest of Avignon (8 km) situated, am Nordrand des Höhenzuges Montagnette, at the mouth of the Durance in the Rhone, meet on the ca. 4000 Residents comprehensive town Barbentane (Department Bouches-du-Rhone).
By transport connections easy access Barbentane is an ideal starting point for tours of the tourist centers of Provence. Avignon, Arles, Nîmes, the Camargue, Tarascon, Marseille, Aix en Provence, the valley of the Ardèche you reach on good roads.
As residential Mobilist see the region Provence-Alpes-Côte d'Azur a landscape that is not stingy with their cultural and scenic attractions and makes the holiday an unforgettable experience are.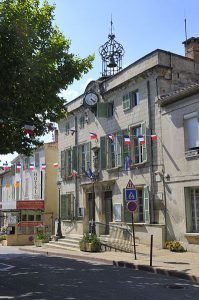 In Barbentane You have the option of safe winter for your RV / caravan or boat.
The site is doubly interesting for boat owners because you through the Rhone direct access to the Mediterranean.
Via motorway A7 (82 km) coming from Marseille Provence airport reach your winter storage with the vehicle in ca. 1h – Toll charges apply caution on this route.
Click here for the FALK route planner
Erleben Sie eine der schönsten Regionen Südfrankreichs
So cast off and experience on the water one of the most beautiful regions of southern France. Let oneself drift on the greatest power of France – the Rhone (8812 Kilometres long). Gone to the landscape of the Camargue so famous is their white horses and black bulls. Inhale the scent of the lavender fields and romantic vineyards and enjoy the unberüherte France. Who can argue about is the famous bridge of Avignon and Pont St. Bénézet (Here, the Palace of the Popes from the perched on a hill 14. Century) having viewed from the water? Maybe take on board your easel and embark on the footsteps of Vincent van Gogh. He spent much time in the century of nine producers in Arles and perpetuated the Rhône in numerous paintings.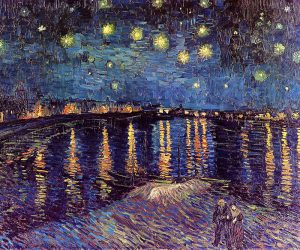 "
Genießen Sie wie van Gogh die Sternennacht über der Rhone

"

For questions about our parking places in Barbentane – Please contact our office in Berlin France.

Or send us an email:
Please always enter the region of the Interested.
Information on the use of your information and oppose: Data protection